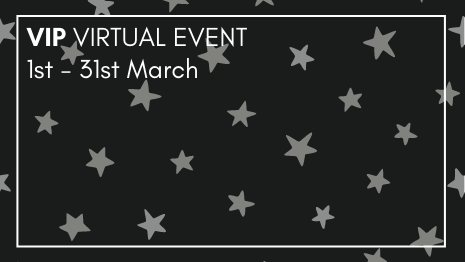 VIP Virtual Event
It's that time of year again where we all get a glimpse of the new reg plate. It's always a little bit exciting when that first plate is made and car handed over. This year at Telford, Carlisle we are having to approach things differently as we are still unable to invite you in to the showroom for an appointment.
To try and keep the buzz there, we have a month of exciting plans to share with you all.
We have created a VIP Virtual Event group on our Facebook page where all of our exclusive offers, discounts, product feature videos, customer testimonials and featured stock will be posted specifically relating to our new range of Citroën & DS vehicles.
Our first offer is a biggy and will be running from 1st March – 8th March and could save you up to £600.
Whether you are in the market for a new vehicle, like the look of any of our new stock or your existing finance is coming to an end and you fancy a change, we'd encourage you to join this forum and take advantage of the fantastic offers that will available to you (limited time only).
You can join the exclusive Facebook group here: JOIN HERE FOR EXCLUSIVE ACCESS
If you have any questions, please get in touch and we'll happily help where we can.
#TeamTelfords
Latest News
06-05-2022
The DS 4 has finally arrived in our showroom and it's safe to say we're…
Read more >
15-02-2022
We had a bit of a different day at the showroom on Monday when Harry realised,…
Read more >
18-08-2021
Like most other dealerships, Telford's are looking forward to the new 71…
Read more >